Estate Planning Attorney in Miamisburg, Ohio
Prepare for the Future With an Estate Plan
Draft a Will or Trust with Baver & Liles Co., LPA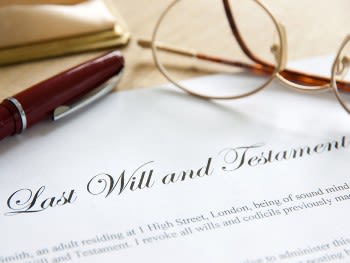 Worried about your family's future? Make sure they're taken care of if something were to happen to you. Baver & Liles Co., LPA has helped residents in the Miamisburg and Dayton, Ohio areas with their estate planning needs since the 1950s. Discuss your assets, debts, and wishes with our legal team. We'll recommend the best estate planning documents for your needs and handle all the necessary paperwork to make your wishes legally binding.

Jump-start the estate planning process by calling Baver & Liles Co., LPA.Through insightful guidance and knowledgeable direction, you will learn more about the different estate planning options that are available to you as you take steps to create a comprehensive estate plan that is tailored specifically to suit your unique needs and goals for the future.
Baver & Liles Co., LPA serves the estate planning needs of individuals and families in Centerville, Germantown, Miami Township, West Carrollton, and Miamisburg, Ohio.
We Offer Comprehensive Estate Planning Services
Baver & Liles Co., LPA offers a variety of estate planning services. You can count on our legal team to assist with:
Asset distribution

Wills and trusts

Estate administration

Powers of attorney documents
You don't have to attempt to navigate the complicated landscape of estate planning on your own. You can receive trusted legal guidance from an experienced attorney today. From wills & trusts to powers of attorney or other estate planning matters, let a professional lead you in the right direction. No matter what your estate planning needs may be, Josh has you covered. Reach out to Baver & Liles Co., LPA today to schedule a consultation.
Baver & Liles Co., LPA represents clients throughout Miamisburg, Ohio, as well as the areas of West Carrollton, Miami Township, Germantown, and Centerville, Ohio.