Get the Personalized Attention Your Case Deserves
Work with The Knowledgeable Legal Team at Our Firm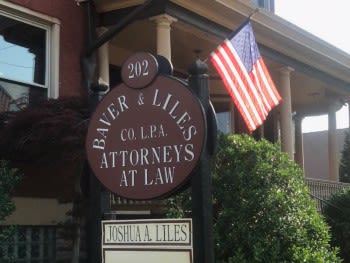 Formerly known as Baver & Bookwalter Co., LPA Attorneys at Law, Baver & Liles Co., LPA has provided quality legal services to locals since the 1950s. Our sole attorney, Joshua Liles, has decades of experience practicing in a variety of legal areas. You can count on him to provide sound legal counsel for your traffic, criminal, or family law issue. We also offer probate and estate planning services.

Attorney Joshua Liles will go over the circumstances surrounding your charge or legal matter and provide an honest evaluation of your case. Then, he will recommend the most effective strategy and do everything possible to obtain a favorable outcome for you.

Baver & Liles Co., LPA's office is located across the street from the municipal courthouse. Call to schedule a consultation with Josh.
Consult with An Attorney at Baver & Liles Co., LPA
If you're preparing for a legal battle, you need to enlist the services of attorney Joshua Liles. He and his legal team will guide you through the legal process and represent you in court for:
Criminal charges

Traffic violations

Divorce and dissolution matters
Our firm has extensive knowledge of estate planning matters including drafting wills, trusts, and power of attorney. Contact Baver & Liles Co., LPA to learn more.